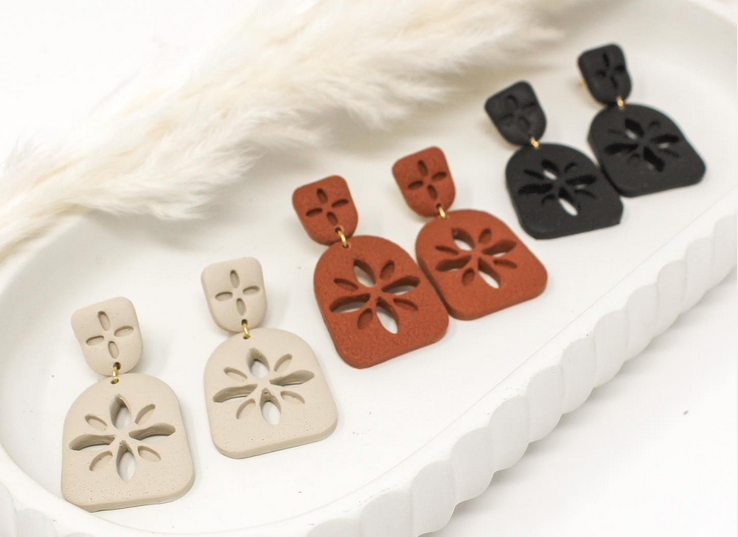 Our Mission
To celebrate the modern woman and make her stand out by creating high quality handmade jewelry that emphasizes her personal style.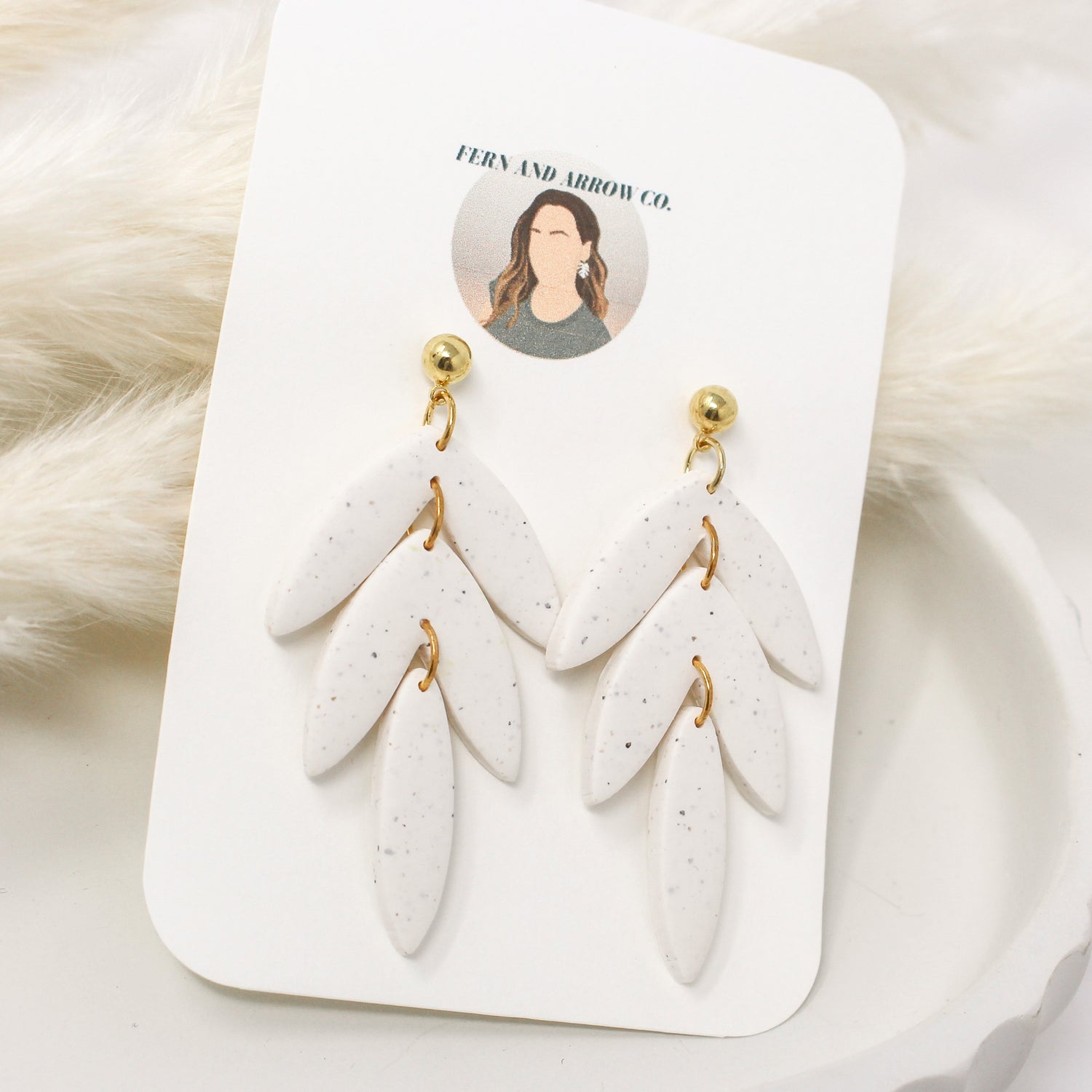 Values
Committed to providing quality handmade polymer clay jewelry, inspiring creativity and creating joy in the lives of our customers.
Sustainability

Fern and Arrow co. ensures we do our best to reduce the amount of waste. The packaging used is degradable and/or recyclable where possible. No clay goes to waste during the earring making process and all clay scraps are saved to create new colours or beautiful new designs.

Community

It is important for us to invest in our community and make charitable donations when possible. Follow our social media for ways you can assist in our charitable campaigns.
I am from a small town in Northern Ontario and currently live in Sault Ste. Marie. My education background is in Business, Marketing, Communications, and Social Entrepreneurship. Which I apply to Fern and Arrow co. everyday.

My dog Isis and I love adventures! Isis is 13 years old and still acts like a pup. If it is sunny outside, you can find us exploring and taking long walks.

My loves include: the outdoors, true crime and very bad reality tv, plants, plants, more plants, and Taylor Swift. :)
Shop Courtney's Favourites